A fillet is a small decorative insert that rests on the inside of a mat. They range from clean and modern to elaborately carved, which means they are suitable for dressing up just about any peace of art that requires a mat.
A floater frame is a clean, contemporary framing option for art on canvas, board, or mounted to a stiff panel. Floater frames surround the artwork with 1/8"-1/4" of space between the art and the frame. This is a wonderful option to show the full piece of art without the lip of a traditional frame covering the edges.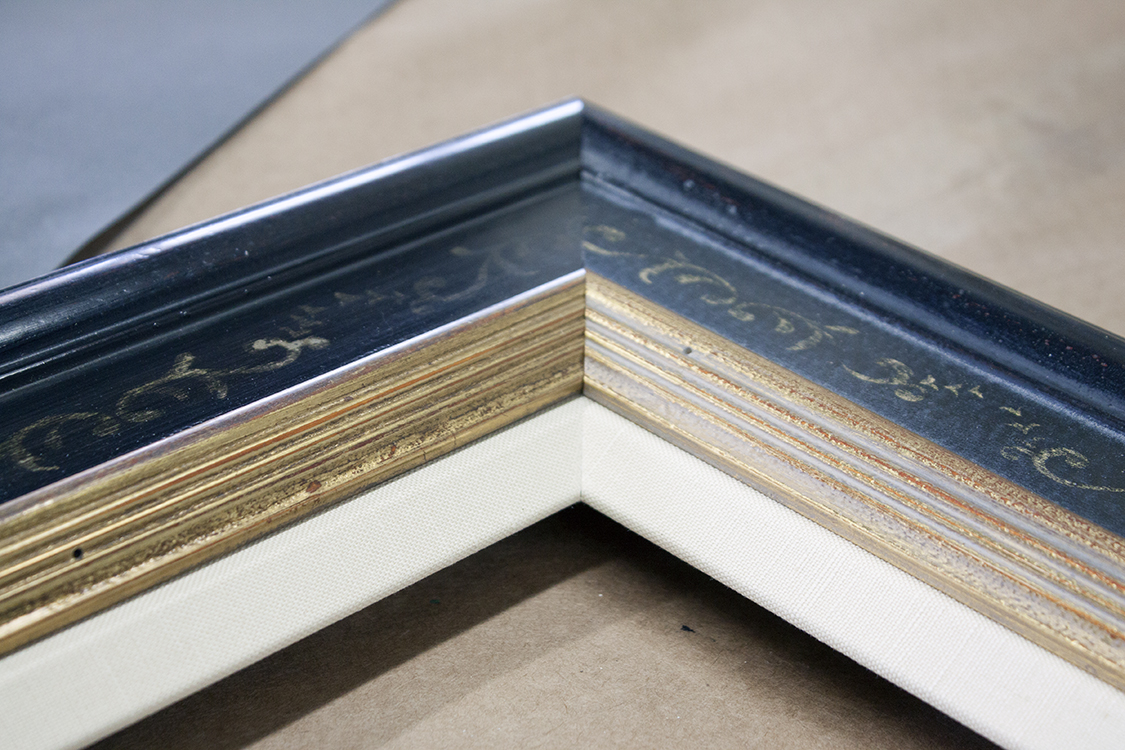 A fabric-covered mini-frame that sits within the main moulding. Typically used on canvases or stiff panels. This upgrade creates a more luxe final product. Liners customarily come in linen, silk, and cotton.
French Lines are hand-drawn onto a mat as a decorative element. This is a beautiful way to pull certain colors out of a piece of art or add a bit of color to monochromatic pieces. This particular style looks lovely with illustrations on paper.
Whether for a small powder room or over a large mantle, a custom mirror is the perfect way to create the illusion of more light and space in an environment. We offer a variety of mirrors, including beveled and antiqued styles.
Using multiple mats draws the eye toward the subject. Using colorful mats, you can pull out a subtle tone or color in a piece, or, as in the case of this black and white woven image, use neutrals to create a sense of being drawn into the piece.
A plexiglass box is the perfect framing solution for objects with significant depth. The look of these boxes are clean and modern, and they can either hang on a wall or sit on a flat surface. Each box is custom made by a local artisan, and can be made to just about any size and depth.
A shadowbox is a wonderful framing option for three-dimensional objects. Shadowbox framing consists of a deep frame lined on the sides and back with mat with an object or series of objects mounted to the back. Most shadowboxes have glass to protect the object(s) from environmental elements.